In Bangladesh, it is essential to have a website if you want to grow your business. Your website is your online storefront and can help you reach new customers, generate leads, and sell products or services 24/7. Here are some tips on how to use your website to grow your business in Bangladesh:

1. Use Search Engine Optimization (SEO) to get found by potential customers. 2. Use compelling content and design to make a good first impression. 3. Offer something of value such as a free e-book or white paper in exchange for contact information so that you can follow up with prospects.

4. Make it easy for visitors to buy from you with clear calls-to-action and an intuitive shopping cart experience. 5. Use analytics to track your website's performance and optimize accordingly. By following these tips, you can maximize the chances that your website will help you grow your business in Bangladesh!
Pinterest Marketing Bangla Tutorial – How to Grow Your Business Account Step by Step
Research your target market: Knowing who your target market is and what they want is essential to growing your business with your website
You can use tools like Google AdWords Keyword Planner and Google Trends to research popular keywords in Bangladesh
Create compelling content: Once you know what keywords are being searched for, you need to create content that is relevant and engaging
This will not only help you attract visitors to your website, but also encourage them to stay longer and convert into customers or clients
Optimize for search engines: In order for your website to be found by potential customers, it needs to be optimized for search engines
This means using the right keywords in your title tags, meta descriptions, and throughout the body of your content
Promote your website: Simply having a website is not enough – you need to promote it if you want people to find it
There are a number of ways you can do this, such as through social media marketing, email marketing, and online advertising
Analyze your results: After taking all of the above steps, it's important to track and analyze the results so you can see what's working and what isn't
This will help you fine-tune your approach and ensure that you're making the most out of your website as a tool for growing your business in Bangladesh
How to Register Online Business in Bangladesh
Are you looking to start an online business in Bangladesh? If so, you'll need to register your business with the government. This process is relatively straightforward, but there are a few things you'll need to do in order to get started.

First, you'll need to choose a business name and submit it for approval. Once your name has been approved, you can then register your business with the Department of Commerce. After your registration has been processed, you'll be issued a registration certificate.

You'll also need to obtain a tax identification number from the National Board of Revenue. Once you have all of the necessary paperwork in order, you can then begin setting up your online presence. You'll need to create a website and set up social media accounts for your business.

Be sure to include all of the necessary contact information on your website so that customers can reach you easily. With everything in place, you're ready to start doing business in Bangladesh! Be sure to keep your registration documents safe and accessible so that you can reference them as needed.
Legal Requirements And Compliance to Open an E Commerce Platform in Bangladesh
E-commerce is the activity of buying or selling of products on online services or over the Internet. Electronic commerce draws on technologies such as mobile commerce, electronic funds transfer, supply chain management, Internet marketing, online transaction processing, electronic data interchange (EDI), inventory management systems, and automated data collection systems. Modern electronic commerce typically uses the World Wide Web for at least one part of the transaction's life cycle although it may also use other technologies such as e-mail.

Typical e-commerce transactions include the purchase of online books (such as Amazon) and music purchases (music download in the form of MP3 files). The advent of e-commerce has allowed firms to establish a market presence, or to enhance an existing market position, by providing a cheaper and more efficient distribution channel for their products or services. E-commerce is supported by electronic business.

The Bangladesh government has taken some initiatives to facilitate e-commerce in Bangladesh. These include developing necessary legal framework, infrastructure development and capacity building. The government has enacted two laws namely; The Electronic Transactions Act 2009 and The Digital Security Act 2018 to create conducive environment for carrying out safe and secure electronic transactions in Bangladesh.

Apart from that Bangladesh Bank has introduced 'Payment Gateway' service to facilitate financial transactions through internet banking channels which is now available at all scheduled banks in Bangladesh. It will also help reduce cash transaction & black money hoarding as well as promoting 'Digital Bangladesh' initiative of the government. In order to further develop required infrastructure for nationwide implementation of e-commerce activities 'Bangladesh Computer Council' (BCC) under Ministry of Posts Telecommunications & Information Technology is working on various fronts which includes; setting up countrywide broadband connectivity & Wi-Fi hotspots especially in rural areas, establishing Data Centers & Cloud Computing facilities etc.

Alongside these hardware developments software solutions are also being developed by BCC including development 1) Of an ECOM Platform 2) B2B/B2C Marketplace
Online Business in Bangladesh During Covid-19
The outbreak of Covid-19 has had a major impact on businesses around the world. Many countries have been forced to shut down their economies in an attempt to control the spread of the virus. This has had a devastating effect on businesses, with many having to close their doors for good.

However, not all businesses have been affected in the same way. Some businesses have actually thrived during this period, thanks to the fact that they were able to adapt quickly to the new reality. One such business is online business in Bangladesh.

Despite the fact that Bangladesh is one of the poorest countries in the world, it has managed to make significant progress in recent years when it comes to internet access and infrastructure. This has allowed Bangladeshi entrepreneurs to set up successful online businesses that cater to a global audience. During the Covid-19 pandemic, these businesses have continued to operate and even grow, thanks to the fact that they are able to reach customers all over the world who are stuck at home and looking for ways to occupy their time.

If you're thinking about setting up an online business, Bangladesh is definitely worth considering as a potential market.
How to Start E-Commerce Business in Bangladesh
E-commerce is one of the most popular business models in Bangladesh. It allows entrepreneurs to start and operate their businesses without any physical storefronts. All they need is a website, an online payment gateway, and a reliable shipping partner.

Starting an e-commerce business in Bangladesh is relatively easy and inexpensive. The country has a booming economy and a growing middle class with increasing purchasing power. Moreover, the government is supportive of businesses that drive economic growth and create jobs.

Here are the steps you need to take to start your own e-commerce business in Bangladesh: 1. Choose your niche: Decide what products or services you want to sell online. Consider your target market and what they would be interested in buying from you.

2. Create a website: Build a professional website for your e-commerce business using platforms like WordPress or Shopify. Make sure your site is optimised for search engines so potential customers can find you easily online. 3 .

Set up payment methods: Choose an online payment gateway that works best for your business model, such as PayPal or Stripe . You'll also need to get a merchant account set up so you can accept credit card payments from customers worldwide . 4 .

Find reliable shipping partners : Research local courier companies or international shipping providers that offer reasonable rates and good delivery times . 5 . Promote your business : Get the word out about your e – commerce business through social media , email marketing , or advertising on popular websites frequented by your target market 6 Start selling !

Once everything is set up , you can start selling products or services on your website and begin reaping the benefits of being an entrepreneur !
Online Business Ideas in Bangladesh
Are you looking for online business ideas in Bangladesh? If so, you're not alone. With the rise of the internet and e-commerce, many entrepreneurs are looking to start businesses that can be operated online.

The good news is that there are plenty of online business opportunities available in Bangladesh. Whether you're interested in starting an e-commerce store, a blog, or an online service business, there are plenty of options to choose from. In this post, we'll share some of the best online business ideas in Bangladesh.

We'll also provide some tips on how to get started with each option. So if you're ready to start your own online business, keep reading! 1. Start an E-Commerce Storefront

One great way to start an online business is to launch your own e-commerce storefront. In Bangladesh, there are a few different ways to do this. For example, you could sell products through an existing marketplace like Daraz or Amazon Bangladesh.

Or, you could build your own e-commerce website using platforms like Shopify or WooCommerce. If you decide to go the latter route and build your own website, be sure to invest in quality web design and development services. This will ensure that your site looks professional and functions properly on all devices (which is important for providing a good user experience).

Once your site is up and running, make sure to promote it through social media channels and email marketing campaigns. You can also consider partnering with other businesses in complementary industries to cross-promote your products/services (this is known as co-marketing). By taking advantage of the growing e-commerce market in Bangladesh, you can launch a successful online business without having much overhead costs or inventory risk .

Plus , customers can purchase items from the comfort of their homes , which makes this type o f business very convenient . 2 . Start a Blog Another popular option for starting an online business is launching a blog . This option is ideal if you have strong writing skills and something valuable or interesting t o say . It can take some time t o grow yo ur audience , but once yo u d o , yo u c an m onetize yo ur bl og b y s ell ing ads , off erin g paid subscriptions / memberships , selling digital products / courses , etc . If yo u want t o st art a blog , we recommend usin g WordPress as y our platform . Yo u c an get started w ith WordPress by signing up f or hosting at sites like Bluehost or SiteGround .
Current Operating Procedure of E Business in Bangladesh
E-commerce is the activity of buying or selling of products on online services or over the Internet. Electronic commerce draws on technologies such as mobile commerce, electronic funds transfer, supply chain management, Internet marketing, online transaction processing, electronic data interchange (EDI), inventory management systems, and automated data collection systems. Modern electronic commerce typically uses the World Wide Web for at least one part of the transaction's life cycle although it may also use other technologies such as e-mail.

In Bangladesh eCommerce activities are growing day by day. There are different types of business models which are now being practiced in our country like B2B (Business to Business), B2C (Business to Consumer), C2C (Consumer to Consumer) etc. Different business organizations have their own way/ means/ strategy to do eCommerce but the most important thing is that they all are connected with each other through internet or intranet media.

The first and foremost step in eCommerce is gathering customer requirements and then providing them solutions according to their needs. In our country people mostly search Google or Yahoo! when they need any product or service so businesses should have a good presence there with proper keywords and SEO strategies; so that potential customers can easily find them while searching for related products or services in those search engines. Then comes creating an attractive website which would be user friendly as well as informative enough to engage visitors; because a poorly designed website will drive away potential customers instantly without giving any second thought about doing business with that organization.

After having a good website businesses need to focus on driving targeted traffic towards their site through various digital marketing channels like social media, email marketing etc.; so that they can increase conversion rate and eventually generate more revenue from online sales. Another very important aspect of eCommerce is efficient order fulfillment process; because if customers don't receive their ordered products timely then it would create a negative image of that organization in customer's mind and there is high chance they might not come back again for future purchases even if you offer them best deals & discounts.
Types of E Businesses in Bangladesh
There are four types of e-businesses in Bangladesh. They are: 1. Online businesses: These are businesses that operate solely online.

They do not have a physical presence and all transactions are conducted through the internet. Examples of online businesses include online retailers, service providers and information portals. 2. Brick and mortar businesses with an online presence: These businesses have a physical presence as well as an online one.

Transactions can be conducted both offline and online. examples include banks, travel agencies and department stores. 3. Online business to business (B2B): This type of e-business involves transactions between two businesses, usually involving the exchange of goods or services.

An example would be an online supplier selling products to a retailer. 4. Mobile commerce (m-commerce): This is a type of e-business that is conducted using mobile devices such as smartphones or tablets. M-commerce activities can include making purchases, booking tickets or accessing information on the go.
E Commerce License
An ecommerce license, also called an online business license, is a permit that allows businesses to conduct transactions over the internet. This type of license is required in many jurisdictions, and the requirements vary by location. Typically, businesses must obtain an ecommerce license before they can begin operating their website or online store.

There are a few different types of ecommerce licenses, but the most common one is the general business license. This type of license covers a broad range of activities, including online sales. In order to get this type of license, businesses must usually apply to their local government office or chamber of commerce.

The application process varies by jurisdiction, but it typically involves submitting some basic information about the business, such as its name and contact information. Some jurisdictions also require businesses to have a special permit for selling certain types of products or services online. For example, businesses that sell alcohol or tobacco products may need to obtain a separate license from their local government in order to sell these items online.

Businesses that engage in activities that are regulated by other agencies (such as banks or healthcare facilities) may also need to obtain additional permits in order to operate legally. The cost of an ecommerce license varies depending on the jurisdiction and type of permit required. In most cases, businesses will need to pay an annual fee for their business license.

Some jurisdictions also require businesses to post a bond before they can be licensed; this amount is typically several thousand dollars. Finally, some areas charge additional fees for special permits (such as those required for selling alcohol or tobacco products).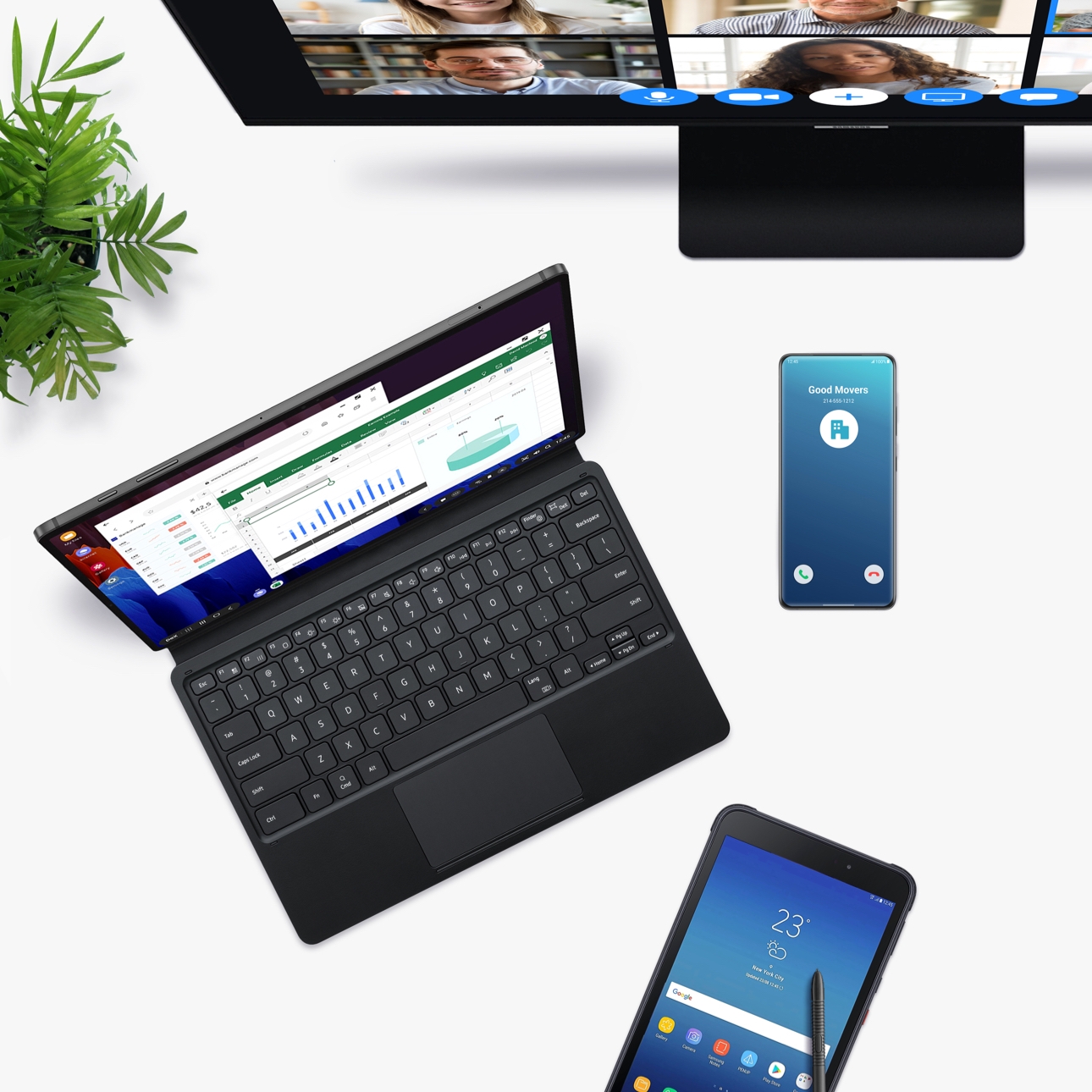 Credit: www.samsung.com
What are the Benefits of Having a Website for My Business in Bangladesh
There are a number of benefits to having a website for your business in Bangladesh. Perhaps the most obvious is that it provides an online presence for your company, which can help to attract new customers and clients. In addition, a website can also be a great platform for promoting and selling products or services, as well as providing information about your business and what it has to offer.

Another benefit of having a website is that it can help you to build credibility and trust with potential customers. By having an accessible, informative and professional-looking website, you will be able to show potential customers that you are serious about your business and that you are committed to providing them with the best possible service or product. This can go a long way in winning over new business.

Finally, having a website can also save you time and money in the long run. Rather than relying on traditional methods of marketing such as print advertising or direct mail, you can use your website as a one-stop shop for everything related to your business. Customers can find all the information they need about your company in one place, making it easier and more convenient for them to do business with you.

In turn, this could lead to increased sales and profits for your business.
How Can My Website Help Me to Grow My Business in Bangladesh
There are a number of ways that having a website can help you to grow your business in Bangladesh. By creating a website, you will be able to reach a wider audience than you would through traditional marketing channels. A website will also allow you to build trust and credibility with potential customers.

Furthermore, a website can be a great platform for promoting and selling your products or services. Finally, having a well-designed website will make your business appear more professional and reliable.
What are the Steps Involved in Creating a Website for My Business in Bangladesh
Assuming you would like a website for your business in Bangladesh, here are some potential steps involved in creating a website: 1. Decide on what type of website you would like- this can be determined by the purpose of the website. For example, if you would like to sell products online, you will need an eCommerce platform such as Shopify or Magento.

If you simply want a site to provide information about your business, a basic WordPress site may suffice. 2. Choose a domain name- this is typically yourbusinessname.com but can also be something more creative or specific to Bangladesh such as bangladeshbusinesswebsite.com 3. Set up hosting for your website- this is where your website's files will be stored and accessed from.

Many hosting providers offer discounts or free domain names when setting up new hosting accounts. 4. Install WordPress (or other CMS) and choose a theme- unless you are experienced with coding, it is recommended to use a content management system such as WordPress which already has many themes available that can be installed with just a few clicks. This will save you time and money from having to hire someone to code a custom site for you from scratch.
How Much Does It Cost to Create a Website for My Business in Bangladesh
It costs around $200 to create a website for your business in Bangladesh. This price includes domain registration, hosting, and website design and development. If you want to add eCommerce functionality to your website, then the cost will be higher.
How Do I Ensure That My Website is Effective in Helping Me to Grow My Business in Bangladesh
In order to ensure that your website is effective in helping you grow your business in Bangladesh, you will need to make sure that it is properly optimized for search engines. This means that you will need to choose keywords that are relevant to your business and target audience, and then use those keywords throughout your website content. In addition, you will also need to create backlinks to your website from other high-quality websites.

By doing these things, you can help improve your website's visibility and ranking in search engine results pages, which can ultimately lead to more traffic and conversions.
Conclusion
It is no secret that a website can be a powerful tool to help grow your business. But how do you go about growing your business with your website in Bangladesh? Here are some tips:

1. Use keyword-rich titles and descriptions to help improve your search engine ranking. 2. Create content that is informative and useful to your target audience. 3. Promote your website through social media, email marketing, and other online channels.

4. Make it easy for visitors to contact you and learn more about your products or services.